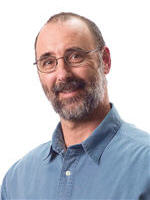 The Woodworking Show Detroit Feb 14th – 15th. George Vondriska presents Router Table Techniques.
George Vondriska, Managing Editor of WoodWorkers Guild of America (WWGOA) will be presenting at The Woodworking Show in Detroit Friday Feb 14th – Saturday Feb 15th. George will be conducting a 2 hour seminars on Router Table Techniques. In this seminar George will demonstrate proper set up and use of a drawer lock bit, lock miter bit, rail and stile cutters, and a back cutting panel raiser. Yes, drawer locks and lock miters are notoriously fussy, but George will take you through their set up start to finish. He'll also show you how you can set up and use your router table as a jointer so you can make dead straight, silky smooth edges in nearly any material.
Get all the Detroit Woodworking Show information here.
George Vondriska Bio:
George Vondriska, influenced by an exceptional junior high shop teacher, has been doing woodworking for decades. From custom furniture to running a commercial cabinet shop, George has worked in many aspects of the craft. But George found his niche in teaching, and has taught kids and adults everything from lathe turning to cabinetmaking. In addition to running his own school George has taught employees of Anderson Window, Northwest Airlines and the Pentagon. George is currently the Managing Editor of WoodWorkers Guild of America. He runs the online magazine, www.wwgoa.com, and has produced over 65 woodworking DVDs.