WoodWorkers Guild of America
Sponsorship Success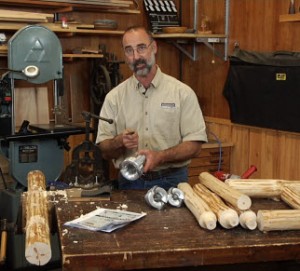 The WoodWorkers Guild of America® (WWGOA) extends your brand into the homes of woodworking enthusiasts through an instructional DVD series and through an online community, WWGOA.com – delivering the highest quality, video techniques on the market.
- Over 1.5 million DVDs shipped
- Over 3.5 million woodworking videos viewed online
- More than 50 full length DVDs in our series
Let Us Help You Promote Your Business
WoodWorkers Guild of America is already helping manufacturers like you create impactful video content to help promote their products. Check out these opportunities to partner with the leader in woodworking video content online.
Where Your Videos Get Posted Online
Sponsored Video Clips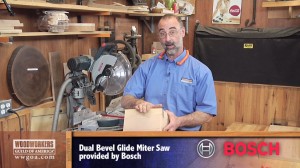 What is a Sponsored Video Clip? A sponsored video clip is a 2 – 4 minute video featuring your product being used in a woodworking technique. Your sponsored video clip includes your product predominantly displayed, as well as the name of your product, your company logo and your contact information displayed on the video. A sponsored video clip is a great way to receive third party endorsement from our expert woodworkers in an editorial format.
Best of all you receive a copy of the sponsored video clip for use on your website and WWGOA will distribute your sponsored video clip on our website, YouTube Channel, Facebook page and other online distribution channels.
Check out these Sponsored Video Clips
Instructional Video Clips
We are known for our high-quality, educational woodworking video content. Check out these popular woodworking clips produced by WWGOA.
Woodworking Classes
What are Woodworking Classes?
Woodworking Classes are a unique two-in-one product containing step-by-step instructions on a specific technique and video illustrating each step of the technique. Woodworking Classes can be branded to include your company name, logo, product information and your contact information.
Customized Co-Branded DVD
A Co-Branded sponsorship provides WWGOA partners a chance to leverage the video assets of the The Complete Woodworking DVD Collection. This sponsorship allows you access to the WWGOA video vaults to create a custom-published DVD, presented by your brand and the WoodWorkers Guild of America. You may use the DVD as a premium for purchase, trade-show giveaways, promotional gifts and similar marketing tactics.
WWGOA will edit your custom DVD to reflect your branding, look and feel, and provide a finished master for your replication, including:

Co-branded DVD titling, DVD wrap and faceplate design.
Co-branded video graphics package
Custom DVD authoring
Some restrictions apply. Consult your WWGOA representative with your particular needs and concepts.
Dedicated Standalone Emails
Your company can communicate directly with registered WWGOA users through our dedicated, sponsored emails. Your product will receive 100% share of voice in the messaging to our very targeted and engaged audience of over 100,000 emails. The advertiser provides the finished content to drop in the email.
Where Your Video Gets Posted Online
WWGOA has unparalleled reach to woodworking enthusiasts. WWGOA's sponsored video clip will be disseminated through WWGOA's broad distribution channel including:
For more information on the sponsorship packages contact:
Jim Kopp 763-577-1203 jimk@wwgoa.com
Steve Hedlund 763-226-1377 steve.hedlund@tnmarketing.com
Linda Reznick 763-233-7132 linda.reznick@tnmarketing.com