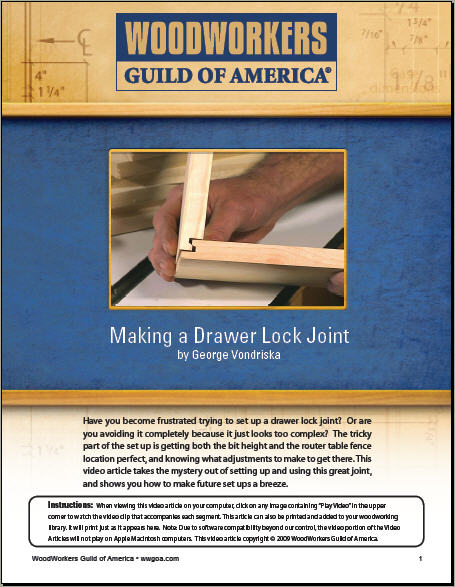 Making a Drawer-Lock Joint
Have you become frustrated trying to set up a drawer-lock joint or are you avoiding it completely because it looks to complex? The tricky part of the set up is getting the location of both the bit height and the router table fence perfect and knowing what adjustments to make to get there. This Woodworking Class takes the mystery out of setting up and using this great joint and shows you how to make future set ups a breeze.
Check back often at www.WWGOA.com for more helpful woodworking tips, projects and plans that are perfect for any woodworker. Also, further the discussion by leaving a comment below or sharing this video with your friends!